My Childcare began when...

I first made the decision to become a childcare provider in 2003. Because I had already been working out of my home, I had gotten into the routine of watching children for friends on a semi-regular basis. Friendly gists of "you should do this full time!" soon changed into more serious talk. Whenever a situation where children were around presented itself people would ask if I worked with children as a career. One particular parent urged me to look into the Navy Child Development Home (CDH) Program. This was my first exposure to the program and my goals soon began to take shape.
My days now consist of building castles and forts, reading a story at naptime, & wiping away tears after the latest booboo. I feel blessed each day to see the difference I am making.
I am changing the world one child at a time.
I have worked to set up this website in a way that incorporates all information about the childcare environment and structure we offer to our families. I hope that you have found the information useful in your search for the right place for your family!
If you have specific questions that have not been answered on this website, please call me so that we can discuss your individualized needs.
If you are interested in joining our program, please fill out our Enrollment Inquiry Form found at the bottom of the Enrollment Page.
We love making new friends and look forward to connecting with you!!
Megan Hanshew
619-474-0813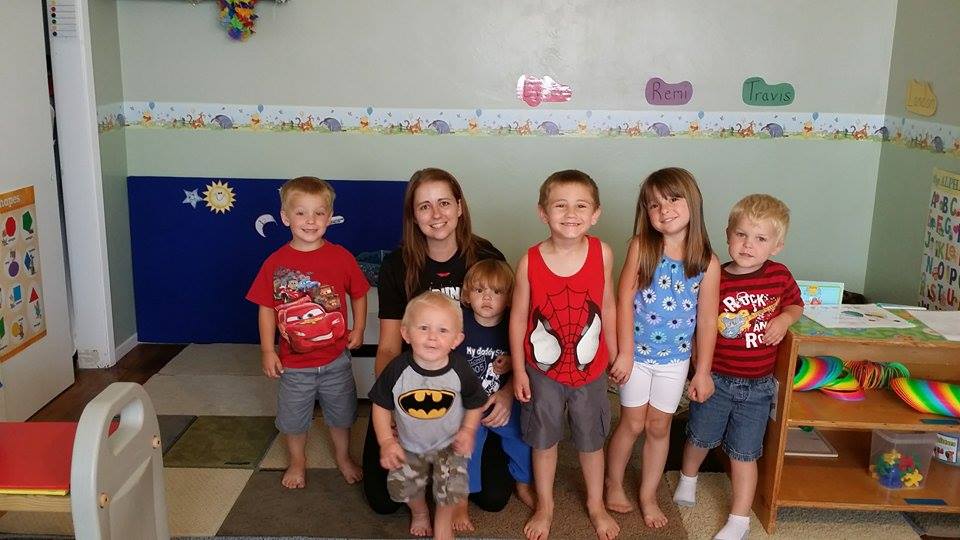 Hobbies:
Reading, Playing Softball, Hiking, SDSU Aztec Basketball & Football, Spending Time with Family and Friends.
Favorites:
Anything Cheesy, Anything Chocolate, Wine - Red Blends
Color - BLACK
Megan Hanshew

- Licensed Childcare Since May 2004
- Education and Certifications:
Child Development Associates (CDA)
NAFCC Nationally Accredited Childcare
- CA State Lic #376621730
Visiting my Mom and siblings in Nebraska.